After more than sixteen years in design and works design offices, in fields as diverse as the gas industry, medical sciences and urban lighting decoration, I developed my skills through an experience based on mobile development. , as well as new digital technologies – notably through the creation of a Mobile FabLab, the « FabTruck ». As a trainer and pedagogical animator, I now offer many services around the use and challenges of additive printing, as well as a set of design services (modeling, 3D animation, file consolidation), 3D product marketing project support.
Responsible in terms of definition and achievement of objectives, I have acquired a good vision of the relationships between the different actors of innovative projects, from their study to their optimization.
Having traveled a lot (backpack world tour), I invested myself as enthusiastically in artistic projects (creation of scenery) as scientific and technical (project OSPAN / Centre National d'Etudes Spaciales, working with training centers for engineers).
Do not hesitate to contact me so that we exchange on your project.
---
---
Professionnal career
---
Since 2017
Digital Manufacturing Trainer. Outside Speaker / Demonstrator of the Factory of the Future
Numerically controlled machines that invest in the industry offer new functionalities on which I propose a practical teaching, a learning dedicated to the design, the material maintenance, and the concrete applications of these new tools. Training courses on additive printing, cutting and CNC engraving (milling) – laser cutting and engraving.
Example: Additive printing or « additive manufacturing », makes it possible to manufacture a physical object layer by layer from a digital object. Four features emerge: 1) To bring product innovations: specific materials, complex parts without assembly ..2) To customize the production: medical devices, jewelery, aeronautics .. 3) To reduce the production delays, development and prototyping cycles ..4) To manufacture parts from used models, obsolete, or that require a great precision.
Learning about the advantages of additive manufacturing, practical installation and calibration of materials, the choice of materials and their characteristics, the concept and preparation of the 3D model, software offer, file formats, control printer, the G-Code and cutting interface, wire deposition and rendering techniques, and post-print processing. Production of the user manual in French and PowerPoint on demand.
Examples of supported models: MarkForged Mark I, Mark II (Industrial Double Fiber / Plastic Extrusion Printing), TierTime Series (Up Cube, Up Mini, Up V2), Ultimaker, Zortrax M200, DaVinci Pro XYZ, Open Edge HD / ALTO, ZMORPH 2.0 + laser cutting / engraving / marking / sintering
Recent training courses: CESI Nanterre – Fablab Engineering Sciences, CFAI Montbéliard, CFAI Poitiers, Technical and Industrial Pole Picardie (Noyon), Polytechnique « X » Innovation Pole Drahi, Ecole des Mines of St Etienne, Technical College B. Franklin Orléans, Grandmont Tours High School, Henri Brisson High School Vierzon, High School Jehan De Beauce Chartres, High School Durzy Villemandeur, High School Domaine d'Éguilles Vedène, Collège Anselme Mathieu Avignon..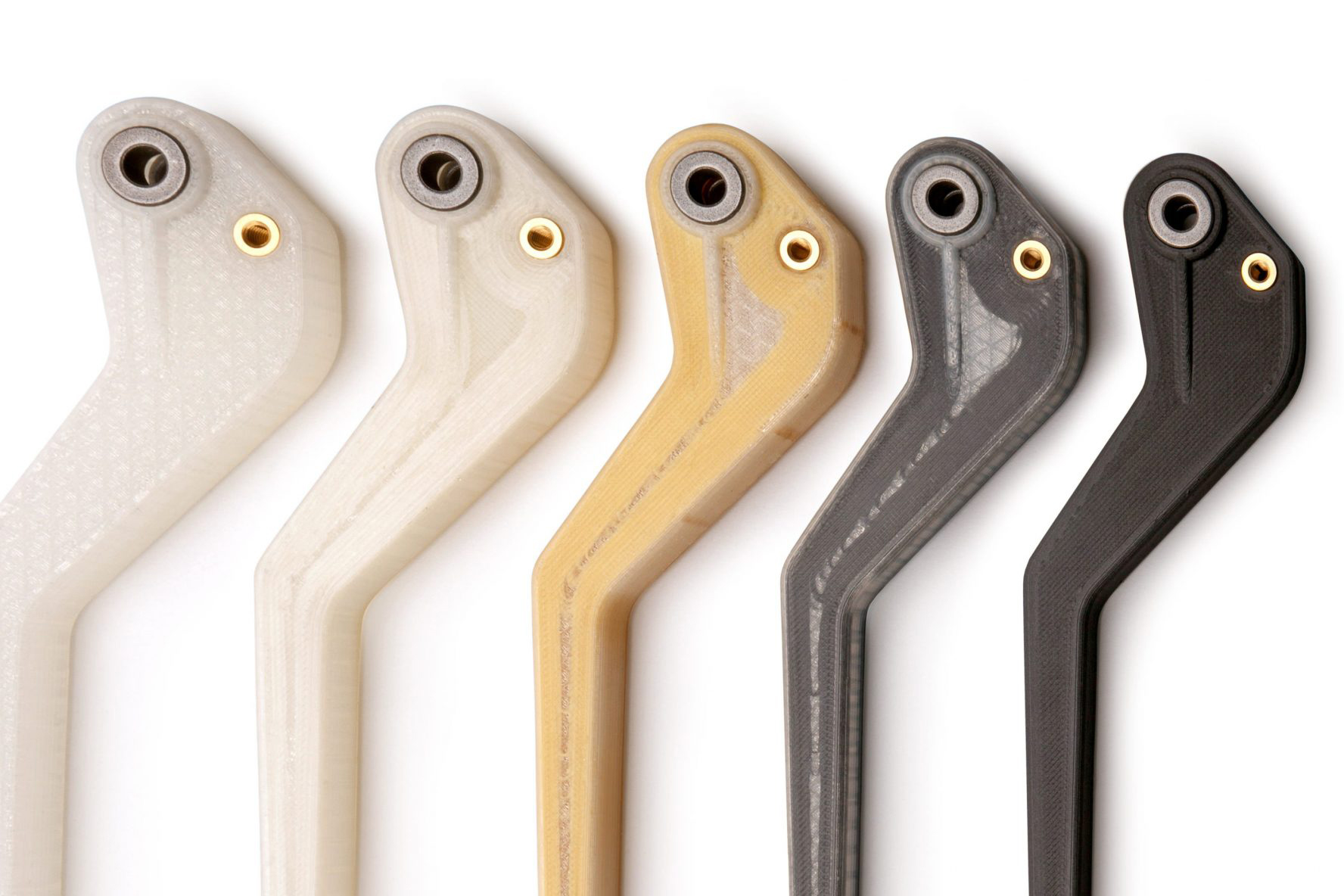 ---
2017
FabManager @ The Digital Station, 84200 Carpentras
From February to September 2017, volunteer project leader in the setting up of the Carpentras Digital Station (COVE – public / private mix) – I bring my expertise and my feedback on the functioning of a digital truck, projection and 3D animation of the truck, elaboration of specifications, search for subsidies and constitution of files (FIDESS, LEADER, banks ..)
September 2017: Fabmanager for the APGN (Association of Prefiguration of the Digital Station). Multiple roles, study-action on several points ->
Participatory financing – implementation of the crowdfunding campaign with ULULE, participation in the webinars, constitution of the retroplanning, counterparts, levels, audiovisual media, press articles.
Marketing Mix – Development of a price list, proposal of services and workshops, mutualisation of material resources
Preparation, writing and animation of 3D modeling workshops, digital manufacturing workshops (CNC, laser cutting, 3D printing …). Training in numerically controlled machines, pedagogy design / modeling
Organization and animation of a Hackathon focused on wine packaging (digital fab day, 21/09/2017), 26 participants divided into 4 teams, presentation of the trophies
Organization, logistics, and animation of digital stands on trade fairs (Forum New Jobs – Sarrians, Day Recovery – Bedoin, Day of the Fab'Numerical, Fair of Saint Siffrein …)
Digital truck design – plans, layouts, constraint management, production monitoring, service definition – provide a set of digital skills and tools to rural, agricultural, community and business sectors. Focus on the modularity of the vehicle.
Community managing – social networks, reception centers, partnerships with local actors (ESA Games, DNA, Code Nectar, Linux-Ventoux, ERM automation, Eurodix …)
Technological watch, visits and exchange of practices and knowledge with digital training structures: Digital Fruit (Lourmarin 84), Avilab 84, Fablab Industrial Pole of Noyon (60), Fablab CESI Nanterre (92), La Bricotheque (84) , CFAI Belfort (90), CFAI Poitiers …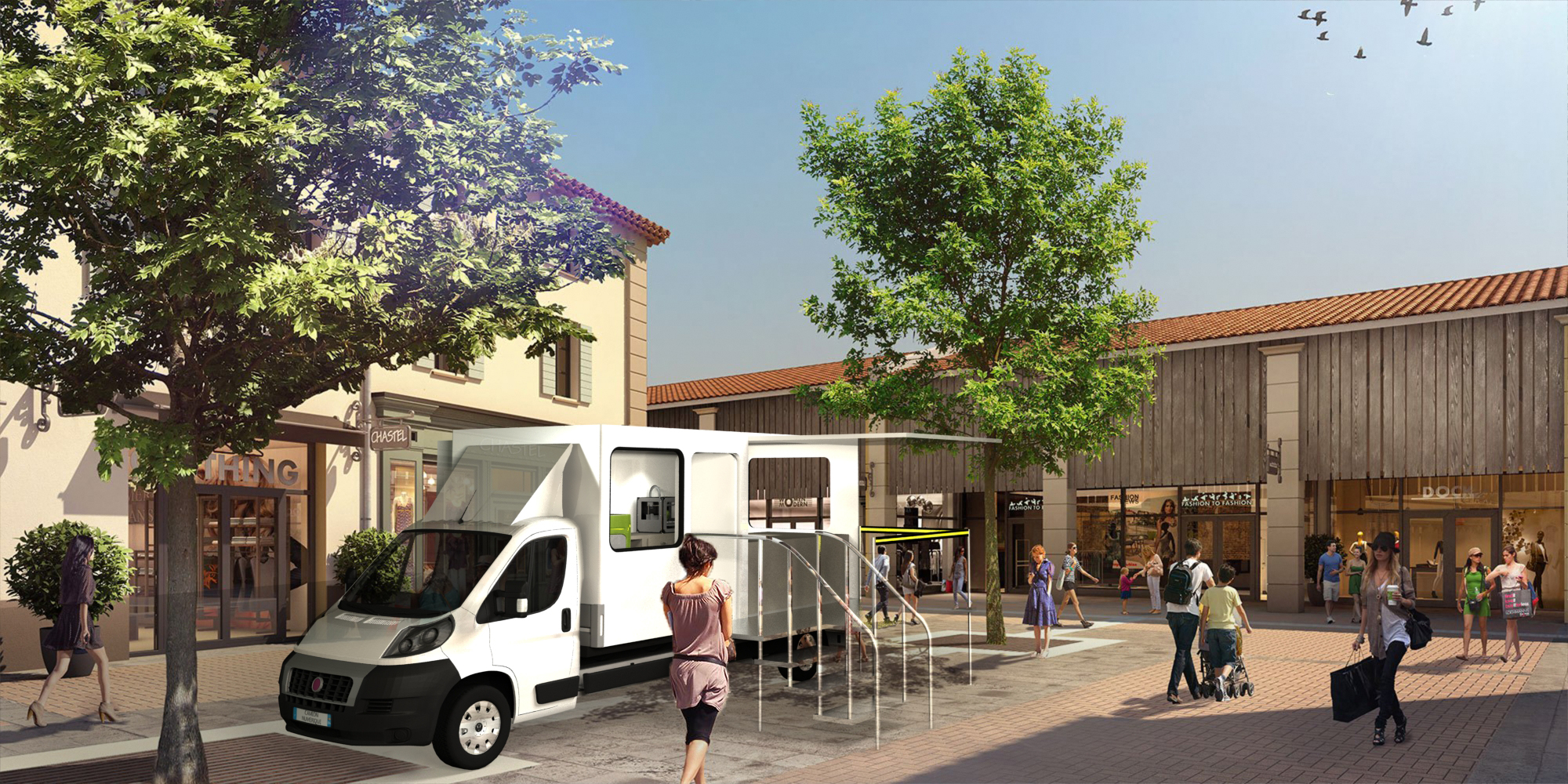 ---
2014-2017
Digital Forger The FabTruck, Roussillon 84
Pedagogical Animations: offer a teaching on digital printing tools, from 3D design to electronics, from woodturning to animated films thanks to an embedded studio (ChromaKey, Soft Lights, 3D scanner, computer + CAD software / CAM, 3D printer, materials & supports ..)
Bring technological knowledge to the rural, community and business audiences
Maker
Design: Prototyping, 3D scanning, projection, simulation, testing .. A great attention paid to innovative projects, from their study to their optimization.
Repair: Give a new life to an object through digital – dimensioning, modeling, subject augmentation and additive printing identically, in the appropriate material.
Creation: Thematic achievements, diversion of utilities, my work tries to revisit everyday life through a range of digitized and printed objects, and / or from woodturning techniques. Through the demonstration of the scope of the possibilities and the technical applications, I try to lead the eyes towards the economic emergence of DIY and DIWO.
---
An example : Making Custom Arcade Terminals (BARTOP)
3D printing: Design of each model part, export and ABS additive printing of supports (specific cleats, personalized audio support ..)
Joinery: Creation of the template, tracing and cutting, drilling and mortising, gluing, assembly and fixing of the panels and wood, aluminum and PVC supports of the Box.
Electronics: Parameters of the CPU – Welds and cable routing optimization – configurations (4: 3 and 5: 4 screen, test of voltages, controls and audio ..)
Computer: Programming (Linux) of the user interface. Settings, imports, communications and augmented functions
Infographic: Realization of the dressing (Front and shelf, sides and Marquee in Soft PVC) from a custom template
Marketing: Texturing and staging of the 3D model, production of a presentation animation – Flyer and technical sheet – promotion on social networks

---
2011-2017
Designer OSPAN Project, Roussillon 84
Volunteer – Aimé Michel Laboratory
UR6 Research Department
« OSPAN, multidisciplinary scientific study project »
Link to Mobile App :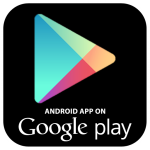 Creator and manager of the OSPAN project
UX / UI Development
. a mobile application ANDROID (DALVIK v.4.1 + and KOTLIN)
. 15840 unique installations on the 08/02/2017
. multi-platform WEB porting (JQuery Mobile + Phonegap)
SQL database design and administration
. buffer database : implementation and writing of standardization protocols, standardization of variables to receive data from independent international partners (FR / US)
. gather base : harvest of observational data – geolocation coordinates, azimuth, altitude, distance, color, type, shape, relief, background, photos and videos, meteorology, psycho-sociology of the witness, situation …
Design and development of an expert system (CLIPS / JESS – Java) – IA
Leading a committee of experts to interpret and evaluate the implementation of an expert system:
– statistical processing via Web UI operator (data-mining),
– analysis and advice on the development of a knowledge base, as well as applicable rules translated by a mixed chaining inference engine.
Communication Officer, coordination of project stakeholder groups
– creation and administration of a trilingual website (FR / EN / ES translations)
– creation and administration of the project page on social networks.
– community manager, article writing, press relations.

---
2016
Electronic : Street illumination billboards maintenance, IDSYS
PCB analysis, fault detection
CPU programming, parameterization, addressing, configuration of electrical circuits and signal
Assembly and repair (manual soldering) of LEDs and components
Set up a battery of tests, commissioning
Practical work on different types of display: LED boxes and neon displays – translators
Works:
Maintenance and installation of illuminated billboards, renovation and preventive maintenance
Technical installation of street furniture (civil engineering, dimensioning ..)
Electrical installation and maintenance and telephone networks
Electronic maintenance: troubleshooting, repair, writing of reports
Installation, training and maintenance of customer management software, business techniques
2015
Priority Education Assistant – Collège Ansèlme Mathieu, Avignon 84
Enrolled in the Priority Education Network +
Responsible for setting up an educational program focused on new technologies for the classes of the college, elaboration in agreement with the principal Mr. Briand and the principal professors (Plastic Arts, Sciences, Technology, Letters and History) of the structures of a class entirely digital, from the new elements of the reform (common core).
Establishment and animation of a digital workshop with students:
Creation of the College Blog
Writing and writing workshop, web layout, CMS and hosting
Initiation to photography, studio tools and photomontage (Gimp & Photoshop)
Creation of anaglyphs, stereoscopies and animated scenes; exhibition and highlighting (3D Glasses Course)
Computer graphics workshop (graphic chart, DTP tools, Print industry …)
Creation of a poster based on photography to raise awareness of harassment issues
Initiation to 3D printing
3D scanning session and 3D printing process of the student model (PLA)
In addition
Supervision of students, supervision of the canteen
ERP Management (EBP) Educ'Horus
Local Administration of the Computer Network
Management and audit of computer hardware

---
2014
Leroy Merlin 3D Printing Animator
Series of educational animations with the South-East of France brands
Leroy-Merlin Plan-de-Campagne, Grand Littoral Marseille, Canto Perdrix Martigues, Leroy Merlin North Avignon
Animations and demonstrations at the Maker Faire 2014, Le CentQuatre, Paris
Demonstration of rapid prototyping processes:
Presentation of the material: 3D printers, hand scanner, materials and objects, maintenance and costs.
3D modeling (3DSMax, Autocad, onShape) from an object to copy.
Copyright & Usage of Internet Media (Cloud Objects)
Printing process, technical explanations from a selection of materials.
Techniques of the treatment of the printed parts.
Fields of application, technical creations (mechanical assemblies) and artistic, innovations.

---
2013
Freelancer
Maker: 3D design and modeling – management of specific formats for 3D printing
Educational animations – openings to new technologies – addition printing, 3D scanning – Formats, techniques and materials.
Analysis, design and development – Creation of personalized applications for mobiles, including 3D technology, geolocation, databases.
Web concept and Design: creation of dynamic content site, dynamic presentation modules (PHP / JQuery, MySQL).
E-Marketing, management of merchant sites (VAD – Prestashop – Magento – Wix)
Communication: Social marketing & PRINT sector

---
2010-2012
Designer, Project Manager Urban Concept – Apt 84
Design of LED illuminated billboards
Project Management and Technical Achievements
Promotion & Net Marketing
Details of the experience
Installation of an Apache dedicated server on NT, a secure [SQL] database, a [PHP] script set, a Network Modem Server for managing GPRS connections.
In parallel the team adapts a signal processing application [WINDEV] compatible with the BDD. I'm developing an ergonomic [AIR] interactive interface (one page, with slippery windows) on the Web and Android, including:
secure connection subscribers
a section for the import of the media (jpg-png, avi-wmf)
a text formatting module (font, size, style, alignment, color according to panel)
a module « calendar » allowing the organization of the schedule of diffusion of the messages
creating, editing, deleting messages
a real-time visualization module synchronized with the editing of messages
a parameter section for communication with several terminals (IMEI number, brightness, cadence)
After an observation phase, set up coherently with a team of Tunisian developers of an Agile SCRUM method. Differentiation, overall definition of the project, risks, distribution of positions and objectives, sprint and dead-line calendar.
Staking of the project, launches and validations around the technical and administrative managers. Consulting and implementation of the operating specifications: hosting and servers, maintenance and IMEI subscriptions.
Establishment of a test campaign (load and performance, stress and robustness, capacity and limits) in the workshop with the electronics engineers, then in situation for each variant of the terminals in place. Delivery and recipe, the project is now active.

---
2005-2010
Designer Blachère Illuminations – Apt 84
Design, creation, presentation of 2D / 3D bright urban decorations, aluminum + LEDs.
Design, development of commercial marketing applications (Flash, Flex / Air, AS3)
Concept and realization of animated simulations 3D, infographics and datasheets.
Concept and realization of online interactive catalogs, videos and dynamic presentations (JAVA-VR), print catalogs
Design and development of electronic animation programs (iLED technology)
Sector Administration Design
Distribution of HR potentials
Organization, presentation of product libraries and collections.
Training of the new designers of the Design France, Blachère UK, Austria, Portugal, Czech Republic, Tunisia sections [PHOTOSHOP, ILLUSTRATOR, AFTER EFFECTS, AS3]
Training in photography and software developed in-house with France / Export sales departments
Establishment and participation in international exhibitions
. Franckfurt Christmas World
. Maison et Objet Paris
Project management, thematic achievements in France
. Futuroscope – Poitiers
. Fête des Lumières de Lyon
Assistant project director, international thematic projects
. Bur Juman Mall Dubaï
. Shinsegae Main Store Seoul
. Moscow International Festival of Lights

---
2003-2004
Installer : Installer in Joinery CALLEMARD SA – Apt 84
Installation of joinery and exterior closures, equipment and protections, cladding and wooden terraces.
Locksmithing, closures and equipment.
Manufacturing in workshop: shutters, doors, consoles, interior furnishing.
Training in woodturning, quality of essences.
3D design (Caligari Truespace, 3DSMax) and presentation of equipped kitchens. Works on VR renderings (texturing, lighting)

---
2001 – 2003
Programmer Analyst AMCUBE – Goult 84
Design, production and maintenance of software packages dedicated to podiatry and sport podiatry.
Design, development and publication of PODOSOFT

©,

Administration and clinical management.
Integration (via RS232 module), analysis and data processing:
. quartz sensor plate – Piezoelectricity
. 3D scanning, multicolor visualization of pressure zones
. development and publication of SPS

(

FootWork Pro

©),

software package dedicated to sports podiatry.
Development of an expert system ([C ++] CLIPS, mixed chaining) in collaboration with Georges Schmidt and Luca Avagnina, doctors in Podiatry.
Creation [SQL] of a knowledge base and decision support in the field of biomechanics.
Design and development of Podonew ©, clinical management.
Integration of the dynamic articulation of a human skeleton in 3D [DirectX].
Computer maintenance with the clientele of expert chiropodists, installation of networks, advice.

---
1999-2001
CYBORG COMPUTER MANAGER – Bonnieux 84
Assembler for individuals, communities and businesses.
Management and development of the company, accounting, stock, suppliers, marketing.
Integration of cross-platform networks, maintenance, advice.
Communication services – websites, commercial brochures, data sheets, flyers.
Custom PC assembly, optimization – maintenance.
Realization of applications, batches: MSDOS – C ++ – VBA.
Customers : Mairie de Bonnieux, ETS Barbaroux, Pietri SARL, Epur'Nature, Imprimerie Nouvelle, particuliers..

---
1997-1999
Industrial Designer / Draftsman – Gas Industry
COMMERCIAL AUXILIARY EURAFRIQUE – Bonnieux 84
ELF AFRICA – DG Jacques Vilaseca
Realization of mass plans and implementation of gas complexes (Togo – Mali – Algeria – Cuba – Costa Rica).
Scripting.
Design, development and animation of an MFU (Mobile Filling Unit, tanker truck equipped with a crane and a cabinet) in computer graphics.
Presentation and validation of the project to DG ELF.
Creation and maintenance of the intranet network, hardware and software computer maintenance.

---
1995-1997
Executive Assistant EUROPA DISCOUNT ERTECO – Apt 84
HR Management, Orders, Stock
Reporting Billing / Accounting
Commercial Techniques, Communication, Merchandising
Safety, Profitability and Quality Controls
GS cleaning, receiving goods, shelving and collection

---
1991-1994
Seasonal employees :
ESCOTA agent – Pont de l'Etoile – Aubagne 13
Service agent TRESOR PUBLIC – Apt 84
Employee ELS – ETS LECLERC – Apt 84
Broadcast telephonist RADIO FRANCE – Aix-en-Provence 13
Telemarketer SPACIAL Kitchens – Plan-de-Campagne 13
Receptionist Cave Wine Cooperative – Bonnieux 84

---
---
Formations
---
1995-2017
Self-study – E-Learning
Recent trainings:
KOTLIN
Materialize Magics + 3D printers drivers
Linux / Python programming, RASPBERRY PI universe
Mobile SDK – Android Dalvik – Nougat
FrameWorks: Eclipse, Android Studio
OOP, Inheritance Polymorphism and Interfaces
AMFPHP Client / Server Relationship for Web Application, SQL Friendly
3D Graphics Engine – UNREAL Engine, Papervision, Sandy, Greensock Tweening Engine
Classes: Emission / Reception, Exports, Advanced Interactions, Design Patterns
Security: xmlsockets, custom algorithms, cross-domains
Geolocation, Accelerometer, Mailing …
Modeling, generation, simulation

---
2016
IDSYS
Electronics Training:
PCB analysis, fault detection
CPU programming, parameterization, addressing, configuration of electrical circuits and signal
Assembly and repair (manual soldering) of LEDs and components
Set up a battery of tests, commissioning
Practical work on different types of display: LED boxes and neon displays – translators
Subcontracting work:
Maintenance and installation of illuminated billboards, renovation and preventive maintenance
Technical installation of street furniture (civil engineering, dimensioning ..)
Electrical installation and maintenance and telephone networks
Electronic maintenance: troubleshooting, repair, writing of reports
Installation, training and maintenance of customer management software, business techniques

---
2008
Bionatics
LANDSIM 3D Training:
Dynamic 3D realizations from IGN data (GIS)
Procedural terrain generation (Perlin algorithm)
Modeling, texturing, rendering
Temporal simulation of a plant space
Architectural integrations, green urbanism

---
2006
ATAO
SOLIDWORKS Training:
Study and modeling of the room
Realization of the plan
Joints
Modeling, texturing, rendering
Render with PhotoWorks
2014-2017: OnShape Training (SolidWorks Online)

---
2005
BLACHERE ILLUMINATION
Arc welding training (TIG)
Security rules, terminology, plan study
Angled welding of sheets
Angled welding of tubes and sheets
stubbing
Position welding of metallic structures

---
2002 -2003
LORAN ENGENEERING, Italy
Signal integration, biomechanics
Training in movement techniques in biomechanics, realization of an evaluation tool.
Biomechanical study of motion, static, kinematic and dynamic aspects
Signal integration (digital / analog); receiving and interpreting data from a quartz sensor plate (piezoelectricity)
2D modeling, colorimetry.
---
Compétences
---
---
Programmation
Développement Mobile
| | |
| --- | --- |
| Android Natif | |
| Kotlin | |
| iOS | |
| JQuery Mobile | |
| Phonegap | |
| Ionic | |
| Corona | |
| Unity | |
Langages
| | |
| --- | --- |
| C++ | |
| Python | |
| Système Expert | |
| LUA | |
| Access DB | |
| Visual Basic | |
| DOS | |
Développement Web
| | |
| --- | --- |
| Javascript | |
| JQuery | |
| PHP | |
| HTML 5 | |
| SQL | |
| JSON | |
| XML | |
| AS3 | |
| CMS | |
| FLEX | |
| ADOBE AIR | |
FrameWorks
---
Infographie
CAO / Infographie 3D
| | |
| --- | --- |
| 3DS MAX | |
| AutoCad | |
| Sketch'Up | |
| SolidWorks | |
| Blender | |
| Poser | |
| Cinema4D | |
Outils Web
| | |
| --- | --- |
| onShape | |
| Gliffy | |
| Sculptris | |
| P3D | |
Infographie / PAO / Animation
| | |
| --- | --- |
| Photoshop | |
| Illustrator | |
| InDesign | |
| After Effects | |
| Sony Vegas | |
| Gimp | |
Impression Additive
| | |
| --- | --- |
| Modélisation | |
| Consolidation | |
| Pédagogie, Animation | |
| Matériels | |
| Matériaux | |
---

---
1977-1983 : CHESS : Champion of Vaucluse , Champion of Provence (2 times), participation in the championships of France – Espoir de France
1985 – * : Specialized in the computer world: hardware, programming, modeling
1995 : World tour in backpack. Travels :
RÉGIONS DE FRANCE
IRLANDE
ECOSSE
ANGLETERRE
SUÈDE
NORVÈGE
ALLEMAGNE
BELGIQUE
ESPAGNE
ITALIE
AUTRICHE
SUISSE
SLOVÉNIE
CROATIE
TUNISIE
RUSSIE
CHINE
TIBET
NÉPAL
INDE
HONG-KONG
TAIWAN
JAPON
ETATS-UNIS : HAWAÏ, CALIFORNIE, OREGON, WASHINGTON, IDAHO, MONTANA, WYOMING, COLORADO, NEBRASKA, SOUTH DAKOTA, NORTH DAKOTA, MINNESOTA, WISCONSIN, MICHIGAN, OHIO, PENNSYLVANIE, NEWYORK, VERMONT
CANADA : QUÉBEC
2011 : Flight course on Cessna 172